You need to invest in you first.
How do you create opportunities for your business to grow? Becoming part of the Work Evolution community will give you more opportunities to get perspective, word-of-mouth marketing, trade referrals, as well as find partners for new business ideas. Basically, we are where all the cool kids work and play.


Working at home alone can be a drag.
Working from home is isolating, unsettling, and filled with distractions. If it's not a basket of laundry or having to clean the house for a meeting, it's the dog nudging you or your unemployed gossiping neighbor at the door. Work Evolution is a place where creatives, thinkers, and visionaries come together.


Your local coffee shop office sucks!
You won't feel the guilt of having to buy coffee every hour, there are plenty of outlets, and the wifi speed doesn't get major lag after only 10 connections.


Only you think your cat has great ideas.
Generating new ideas and solving problems are at the top of the list of important things about running your own business. Our members geek on ideas with one another, give advice, and often collaborate to make epic things happen. How are your cat's skills on infographic design?


You need to grow your professional wolfpack.
Being around the right people as a free-range human is important. Not only does working alongside like-minded people help innovate and grow business, it gives you lunch buddies and play partners. Free range humans are a unique breed. Making friends with other creative free rangers that understand your independence is important and can bring better balance to your work and social life.


Finding new clients can be as easy as saying hello.
Members openly exchange referrals to help each other generate more business. How, where, and when does this happen? Serendipitous hallway crossings, group lunch outings, post-it notes, and engaging community events.


Show your clients you mean business.
Meetings in living rooms and coffee shops typically equals discount service to clients. Having a client meet you at a legit business address in a legit conference room will leave a solid impression. Plus it makes it easier to ask for what you're worth when they see you take your business seriously.


Who do you call when you need services?
We invite people with a variety of expertise to join our community. Graphic design, marketing, mobile app programming, web development, film direction, music production, fashion design and copywriting are just a few of the skills available. There's no better way to find the right person for the job than experience them working in person.


You can work when, where and how ever you like to work.
You are the boss, so you can show up early, late, or not at all. We offer a variety of work areas within our nearly 8,000-square-foot facility, so changing it up daily is that easy. There is every workspace imaginable, from traditional workstations to comfy couches and beanbags.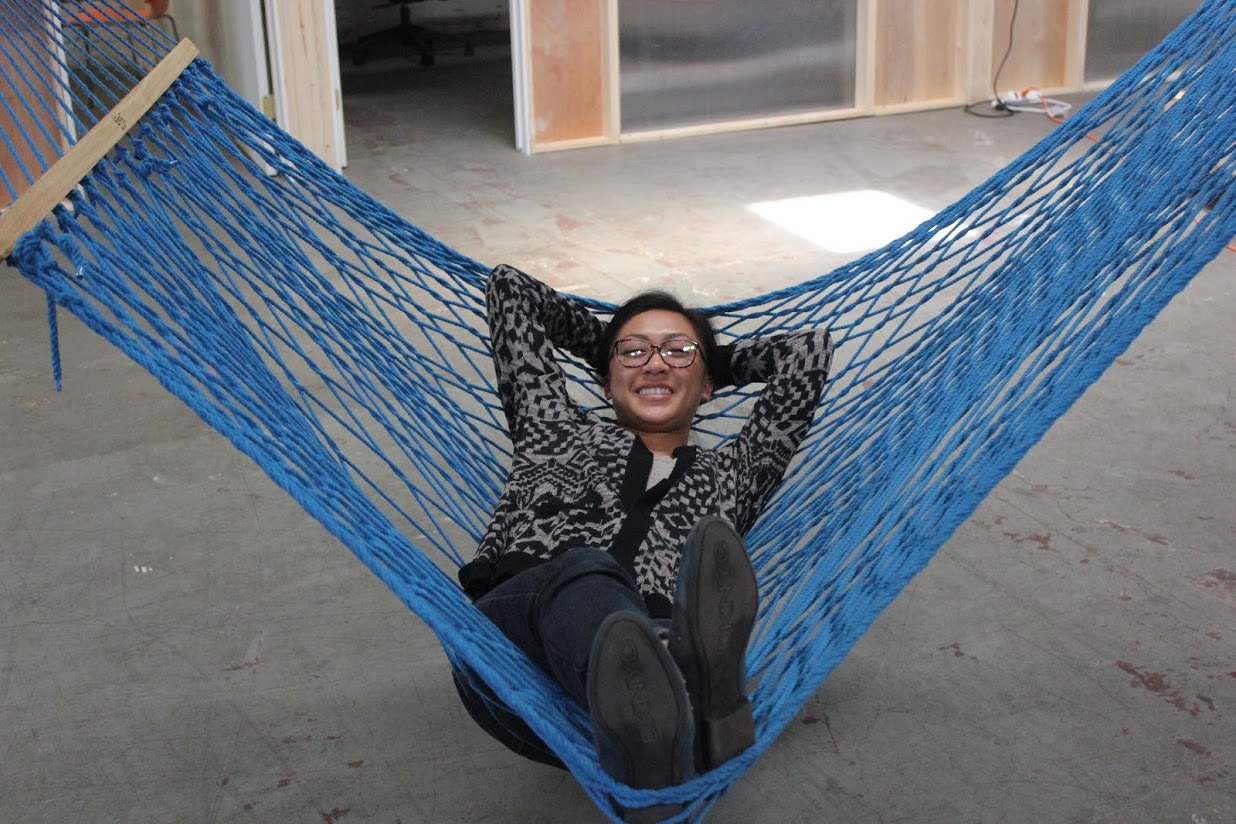 Read more...